Schlage locks have been trusted for decades for their innovative designs and quality materials. Schlage is committed to offering locks that reflect the balance of security with conveniences, such as mechanic locks, smart locks, or electric locks. Many homeowners find themselves abandoning keys altogether, given how easy it is to share access electronically or with an access code using Schlage lever handles—no matter how many spare keys someone may once have had.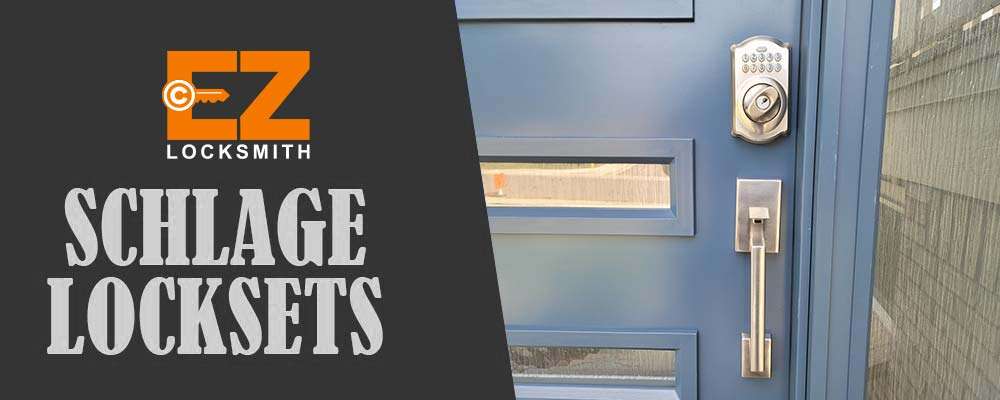 Schlage Deadbolt
Deadbolts from Schlage are designed to endure the elements and last a lifetime. They're built with longevity in mind and come with plated keyways for extra protection. Combine our extensive collection of different finishes and designs with our simple one-tool installation, and you can transform your door in minutes into something more appealing.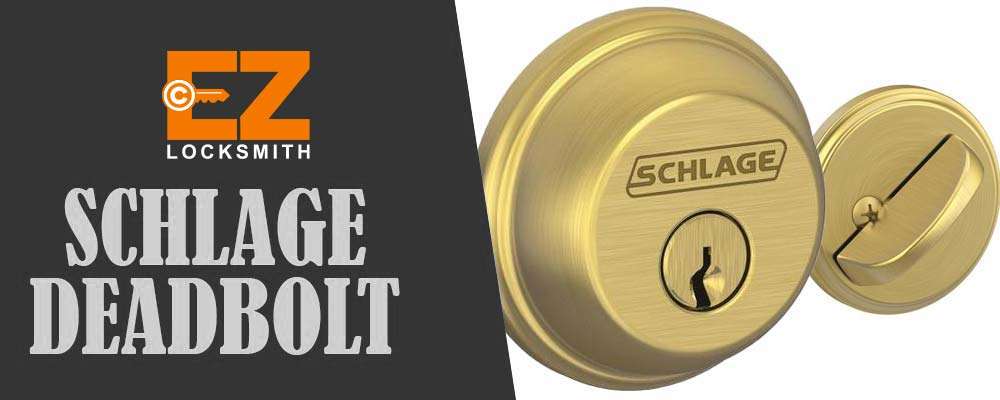 Single cylinder
Single-cylinder exterior deadbolt. Quick installation.
Double cylinder
This lock has two keyholes: one for the interior and one for the exterior of your home.
Electronic locks
Durable, fingerprint-resistant screens. Adds security and convenience.
Smart deadbolt
Smart deadbolts make it easier to connect your smart devices into one network for your convenience.
One-sided deadbolt
A one-sided deadbolt is a lock that does not have a plate or trim exposed on the exterior.
Deadbolts with no one-sided thumb turn nor exterior plates
Exterior plate on one-sided deadbolts covers exposed preparation on the exterior side.
Schlage deadbolts. With their various styles and options with their single cylinder or double cylinder locks, At Colorado EZ Locksmith, we provide a wide range of different choices to suit any taste. They also have electronic locks for those who are looking for added security and convenience. Not only that, they have a wide range of USAID-approved lock designs, which come in many colors and finishes.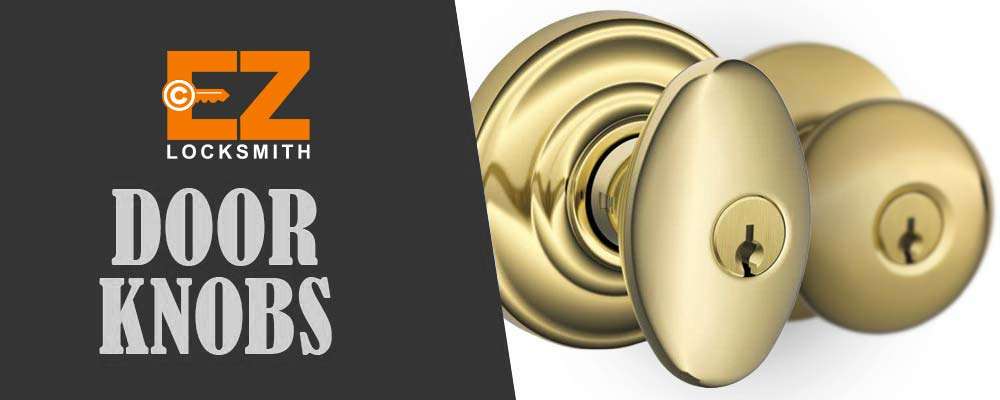 Door Knobs
Niso the Locksmith: "I would say that Schlage Door Knobs are one of the best locks I have ever used. They are strong and sturdy, which makes them perfect for security. Schlage has a wide range of door knobs with many different styles and functions to choose from."
Schlage Custom™ Combined Interior Handleset.
Schlage Custom™ Combined Interior door knobs are hall/closet and bed/bath types that have a single interior knob. These work on doors with multiple functions.
Schlage Custom™ Non-turning
You can use Schlage Custom™ Non-turning door in place of Schlage custom combined interior doorknobs. These knobs allow a homeowner to lock the door with one hand without turning the knob.
Hall & Closet locks
For bedrooms, laundry rooms, home offices, and any other space you don't need to lock up, use doorknobs.
Bed & Bath lockset
Schlage doorknobs for bedrooms, bathrooms, and other rooms where privacy is a priority
Keyed entry
Keyed entry door knobs are higher security needs than typical exterior knobs.
Non-turning
Non-turning doorknobs are commonly used for decorative pantry and French doors, as well as additional ornamental options.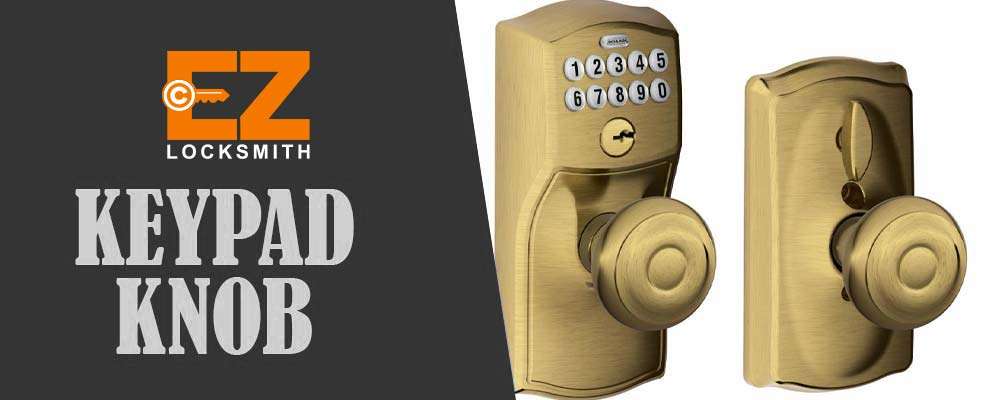 Keypad knob
Deadbolt with keypad: The knob has a deadbolt installed either at the exterior side of the door or on the interior. The knob operates with an electronic keypad.
Smart Locks
Schlage's Smart locks provide both comfort and convenience to the owner. Schlage, for instance, has a wide selection of locks that are easy to use. These locks can be monitored and controlled by WiFi. Schlage also has a keypad lock that is perfect for garages and utility rooms.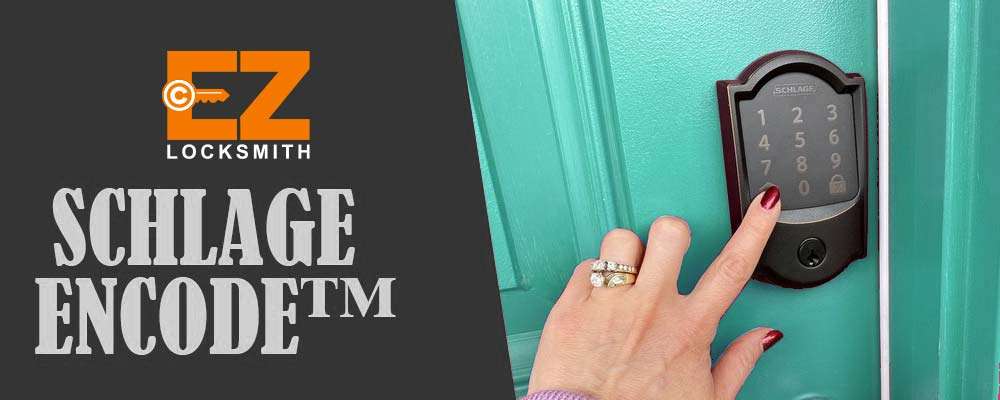 Schlage Encode™ Smart WiFi Deadbolt
Schlage Encode™ Smart WiFi Deadbolt comes with built-in Wi-Fi connectivity and is compatible with the Amazon Alexa.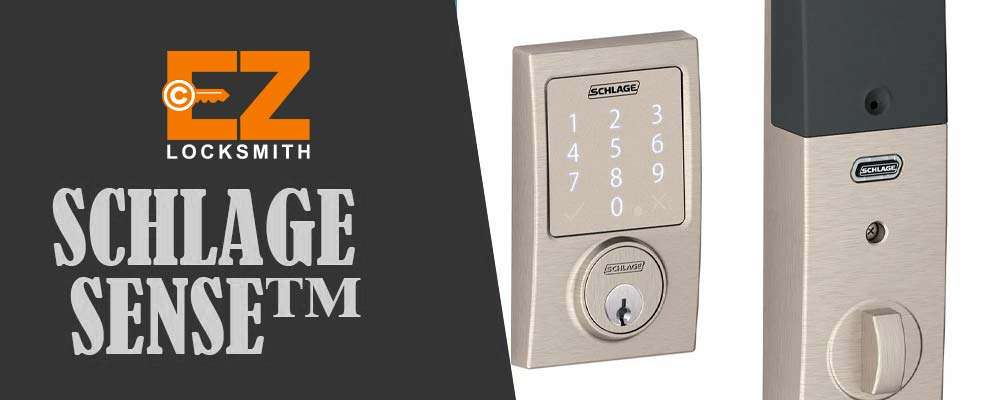 Schlage Sense™ Smart Deadbolt
Schlage Sense™ Smart Deadbolt is compatible with Bluetooth® 4.0 devices.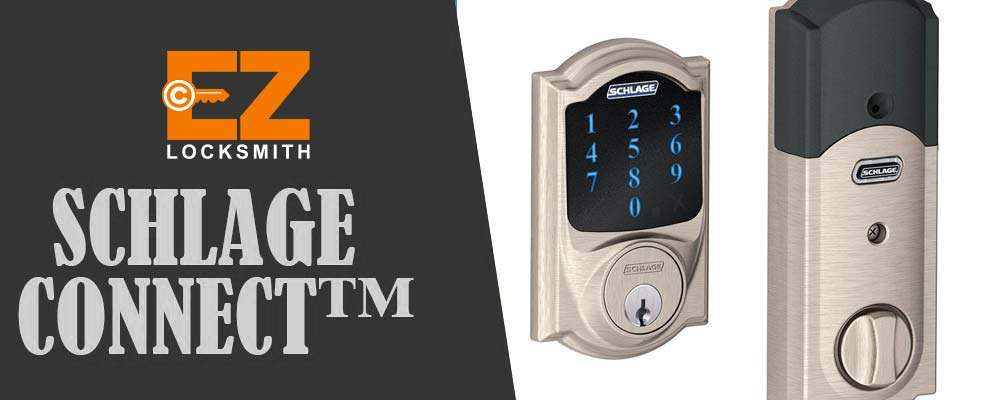 Schlage Connect™ Smart Deadbolt
Schlage Connect™ Smart deadbolt is a door lock that makes connecting your home security system easier. It can be controlled remotely via compatible systems or through the Schlage mobile app for keyless entry into and out of your home whenever you need to access it.
Connected Keypad lock
Homeowners with garage entry doors and utility rooms can benefit from a connected keypad lock.
Niso's point of view: "I recently had a customer who was looking for a smart lock. They had been looking around and were considering Schlage locks, so I was able to talk to them about the different options. They were very curious about whether or not Schlage locks were compatible with home automation systems, so we looked at their information and found out that there are many models of Schlage locks that are compatible with Bluetooth Smart technology."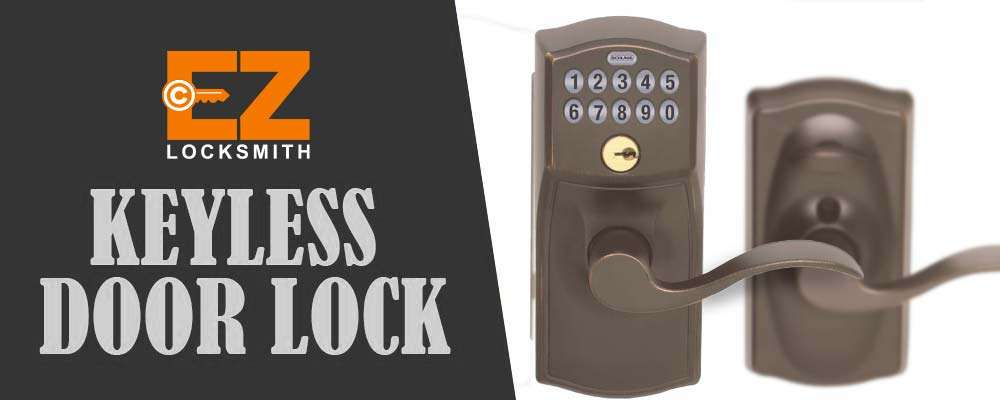 Keyless Door Lock
Schlage keyless locks allow for hassle-free entry and a quick way of getting home.
Schlage keypad and touchscreen locks enable people to forget about keys, making everyone's life much easier.
Plus, due to Schlage's broad range of color and finish options, including the fade-in-place option that starts at your windowsills, you can easily match them to our most popular trim designs.
Schlage Touch™ deadbolt
Schlage Touch™ deadbolt screen increases security with fingerprint resistance and is convenient as it doesn't require keys.
Schlage touch levers
Schlage touch levers have a thinner profile than older models and provide the same security as ever.
Keypad deadbolt
"This exterior keypad deadbolt is easy to install and holds up to 19 user codes," according to Niso, Owner of Colorado EZ Locksmith.
Keypad lock
You can control whether or not your lock automatically locks after you unlock it.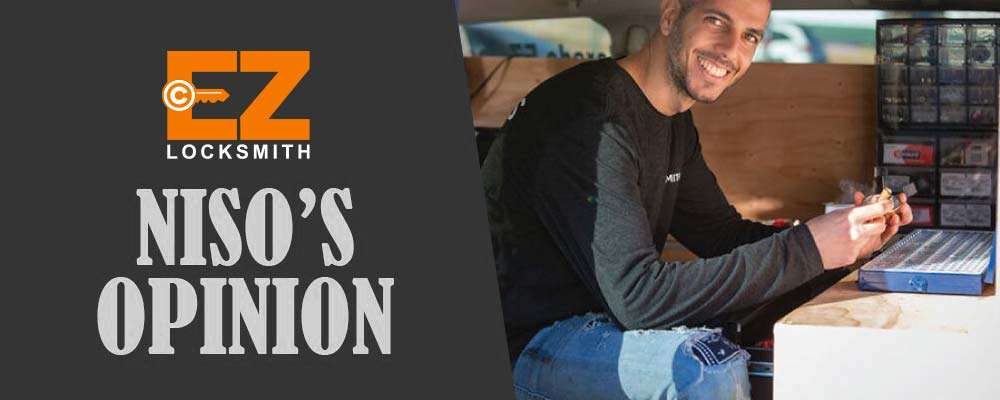 What Niso has to say about Schlage Locks?
"Schlage Locks are great, and I must admit that they do offer some of the best locks on the market. You may have seen their signs before and heard their slogan: "Schlage: Security you can Trust." This is absolutely true. Schlage locks are so secure that they are used to supply locks for the US government.
If you're looking (on Google or Amazon) to get a new lock for your home, I would recommend Schlage locks. They are very easy to install, and changing the code is also pretty simple. Plus, they offer many different types of locks including deadbolts, keyless entry pads, and lever handles which allow you to watch and control who has access to your home or business efficiently."
Clients Testimonials about Schlage Locks
Schlage Lever Handle repair – Mark Z., Business owner – Denver, CO
"Thank you, Colorado EZ Locksmith, for fixing my Schlage levers!
I had an issue with the levers on my front and back doors. They were both sticking, and they wouldn't open when I needed them to. In addition, it was getting harder and harder to enter the house because I couldn't get either of them to work.
At first, I thought that they were just very dirty and needed to be thoroughly cleaned. However, when I pulled them apart, they still wouldn't work right. So I decided that it must be a mechanical issue causing the levers to stick and not open.
I searched online around Denver to see if there was an easy way to fix them myself but came up empty-handed. One website did mention something about a company that fixes doors and locks, so I looked them up. I found out that they were called Colorado EZ Locksmith.
I called them to see if they could fix my Schlage levers, and the customer service rep said yes. He would bring replacement parts with him to complete the repairs quickly and correctly. In fact, he would even clean the levers before replacing my old ones.
Colorado EZ Locksmith replaced both of my levers in less than an hour, and everything now works perfectly! I couldn't be any more satisfied with their service. They came when they said they would, gave me accurate estimates, and did high-quality work at a really good price."
Schlage deadbolt replacement – Sonia Y., homeowner – Denver, CO
"I recently had some issues with my old deadbolt. It was getting harder and harder to open, making it so that I couldn't get out of the house in a hurry if I needed to."
"If you have an older Schlage deadbolt, we recommend replacing it instead of trying to fix it," said Niso from Colorado EZ Locksmith. "Our technicians can even help you select a new one that is compatible with your door and offers updated security features."
"Thanks, Colorado EZ Locksmith, for replacing my old deadbolt! I love it; I no longer have any issues when trying to open the door."
Schlage handle repair – Grant S. restaurant owner – Denver, CO
"We wanted to replace the handle on our exterior door, but we were worried about security and privacy. We wanted a lock that would give us full control over who had access."
"I think I may have found a solution for you," said Niso from Colorado EZ Locksmith. "Our technicians can install Schlage levers that allow you to lock your door from the inside. You can still leave it unlocked for people who have a key, but this way, you won't be responsible if someone breaks in. You'll get full control over who has access and when."
"We had Colorado EZ Locksmith install 2 Schlage levers on our exterior doors, and we couldn't be happier."
Schlage keyless entry pad repair – Sarah and Matt, homeowners – Denver, CO
"We recently had a problem with our Schlage keyless entry pad. It stopped working right after we got it, so we tried everything to fix it. We even called the company for help, but they didn't want to replace it."
"Our technicians can repair Schlage keyless entry pad quickly and professionally," said Niso from Colorado EZ Locksmith. "We'll get your door and keyless lock working again so you can securely enter your home when needed. We will even clean the deadbolt and handle while we're at it."
"I cannot thank Colorado EZ Locksmith enough for repairing my Schlage keyless entry pad!"