Kwikset, the global leader in built-in antimicrobial protection, has partnered with Microban to improve door hardware. Antimicrobial protection is being offered on select products, inhibiting the growth of bacteria on frequently touched door hardware in your home. Kwikset Door Hardware creates an environment where bacteria cannot thrive, which continuously prevents microbes' development.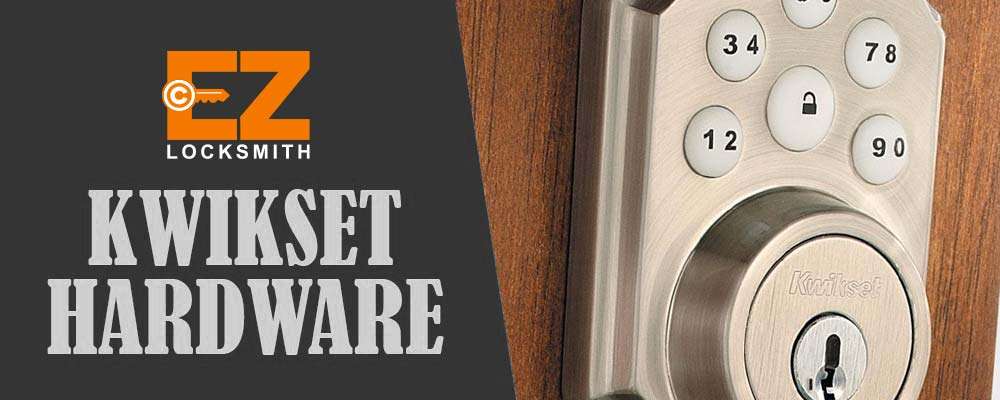 Door hardware with Microban products remains significantly cleaner than knobs without Microban built-in.

Microban antimicrobial product protection is reliable 24 hours a day, seven days a week.
Kwikset has been in the market for a long time, and they are considered one of the most reliable security lock and keys companies. They have a wide selection of locks and keys that are designed for protection. The company tries to be innovative and provide its customers with products that will enhance their household security.
Let's learn about the most popular Kwikset locks on the market.
Kwikset Deadbolts
Mechanical Deadbolts
Kwikset's deadbolts are certified by the Builders Hardware Manufacturers Association for security and durability. Rest assured, knowing that your home in Denver metro is safe and secure.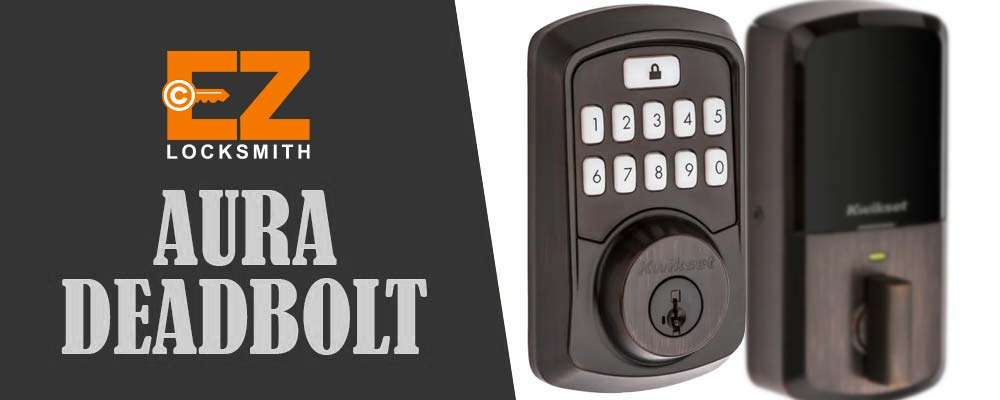 Worth to mention: Aura Deadbolt
Kwikset smart locks, which work with a smartphone via Bluetooth®, are available in different models. One of them is Aura. Aura is an easy-to-install Bluetooth door lock with simple programming functions available on your mobile phone. The Kwikset App integrates intelligent Touch-to-Open Kevo lock, which allows you to unlock the door by touch, and Siri for a secure way to control home security on an iPhone or iPad. All of Kwikset
Within Bluetooth range from your smartphone:
Unlock or lock the door

Assign eKeys to all your rooms or assign customizable codes.

Monitor all lock activity.
Worth to mention: Halo Deadbolt
To create a simple home automation system, Kwikset Halo smart locks connect directly to your existing Wi-Fi router and smartphone. Regardless of location, you can monitor and control the smart locks through the Kwikset app while connected to the Internet.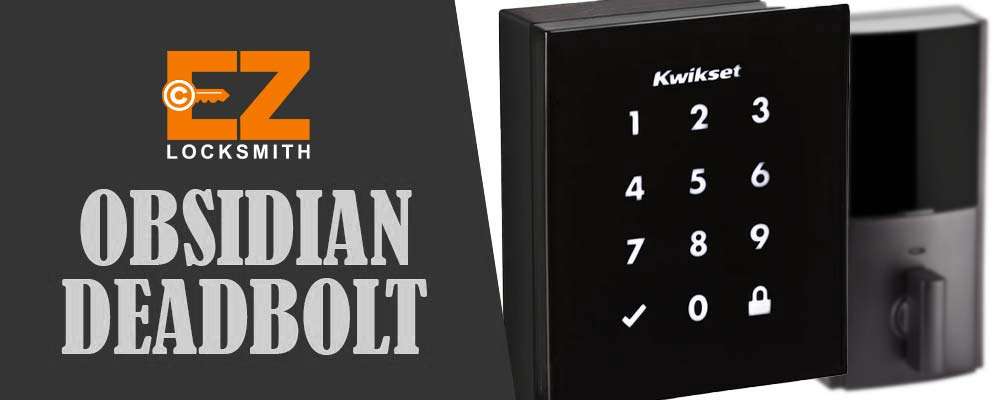 Worth to mention: Obsidian Deadbolt
Kwikset electronic locks provide keyless entry and can be easily programmed, allowing users to remove their keys from the door. Codes are customizable by homeowners, so entering and exiting is easy without keys: no lost or locked out.
The best thing about the locks is that each lock can store multiple user codes.
What is special about Kwikset Deadbolts?
"The biggest benefits of Kwikset would be the structural importance in security. EZ Locksmiths are installing many Kwikset locks to make our customers feel secure. Kwikset locks have been around for a very long time and are known as one of the best locks to use.
Kwikset locks claim they are more durable and secure than other brands. Many homeowners have reported that Kwikset locks have lasted for years. They are affordable as well and can be a good investment."
Niso.
Kwikset Door Knobs
Running into your house with your groceries, you notice the beautiful Kwikset doorknobs that define its look with their various styles, functions, and finishes.
Abbey Knob, Cameron Knob, Hancock Knob, and up to 14 doorknob styles come with Venetian bronze, stain & antique nickel, polished chrome or polished brass, satin chrome, antique brass, and matte black finishes.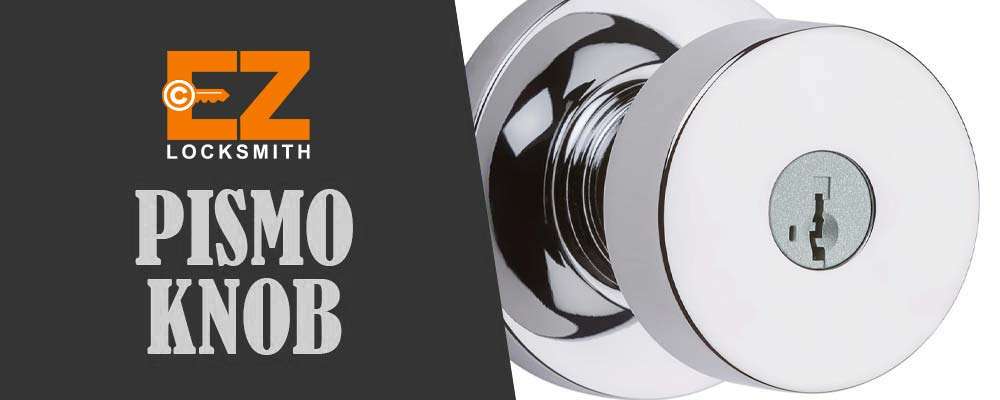 Worth to mention: Pismo Knob
Signature Series products from Kwikset have a modern aesthetic that reflects today's most cutting-edge decor.
Kwikset Pismo Knob is a contemporary product that offers sleek contours and fresh finishes inspired by iconic city skylines and minimalist designs. Although the style is distinctly modern, it is versatile enough to fit in with nearly any home decor style, whether transitional, traditional or contemporary.
What is special about Kwikset Door Knobs?
"It's time to get your home protected from germs. Kwikset's Antimicrobial door hardware helps stop the spread of bacteria such as Covid-19 in your home without harsh chemicals or sprays! Kwikset best-selling lever handle sets are now available with an added layer of antimicrobial protection built right into their finishes. The active ingredient enables Kwikset products to inhibit bacterial growth, keeping them cleaner and fresher for longer than other untreated surfaces do—and also helping you stay healthy while doing it!"
Niso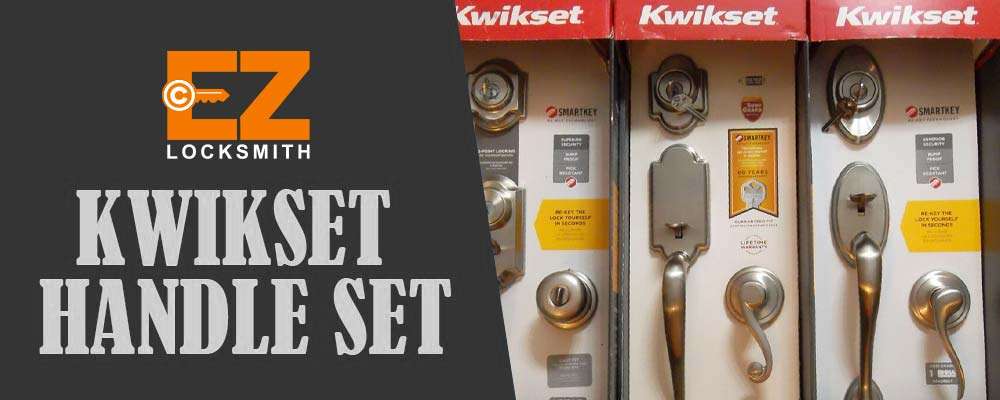 Kwikset Handle Set
Kwikset Handlesets are a great option for elevating the entry of your home and creating a warm welcome. Whether you like clean, modern décor or traditional designs with delicate curves, Kwikset offers many styles and finishes to choose from while maintaining certified security standards.
What is special about the Kwikset handle set?
"Whether you like clean, modern décor or traditional designs with delicate curves, Kwikset offers many styles and finishes of handle sets to choose from while maintaining certified security standards."
Niso
Electronic Locks
Keyless Entry
Keyless entry allows you to enter and lock up your home with just a few simple button pushes.
Kwikset Touchscreen Security prevents fingerprints from being detected by blocking the light or heat emitted from users' fingers. It is available in touchscreen electric locks and smart locks.
Electronic locks come in different styles, such as 264 Contemporary Keypad Deadbolt, 264 Traditional Keypad Deadbolt, 275 Contemporary Touchscreen Deadbolt, 905 Keywayless Electronic Deadbolt, and more than 20 different styles.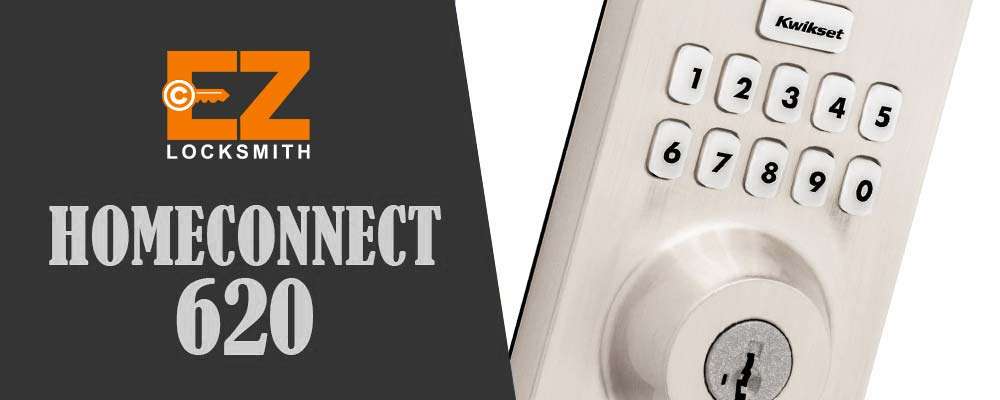 Worth to mention: HomeConnect 620 | Keypad & Smart Lock
Kwikset HomeConnect 620 smart lock is a smarter way to expand security systems to wireless-enabled locks. You can control HomeConnect 620 from anywhere using an app on your smartphone, tablet, and even connected devices through a smart home hub.
The benefits of smart locks with Home Connect technology include:
Remotely locking and unlocking doors.

Records of activity.

Access Control

Connecting to other smart devices at home.

Z-Wave Support
What is special about keyless entry locks?
"You don't have to be home to let people into your house anymore with Kwikset Smartkey technology and the way it locks uptight! I've been using these keyless entry for years now, and I can vouch that these are great products!"
Niso.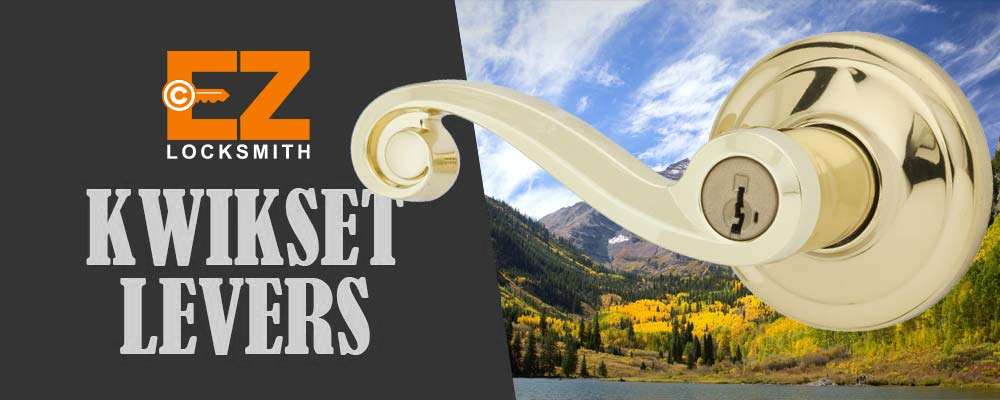 Kwikset Levers
A lever tumbler lock uses levers to prevent the bolt from sliding past certain heights.
There can be many different kinds of locks that use levers. Locks that you can open from each side of the door are usually for symmetry. The minimum number of levers may vary but is typically higher in security locks. Most locks are fitted in a standard door of 55mm thickness.
The main three models are:
Kwikset mechanical lever

Kwikset Keyless entry lever

Kwikset Smart Lever
You are exposed to bacteria every day. Every time you touch something, there might be bacteria on it. Antimicrobial products (Microban) like Kwikset stop the spread of these germs.
What is special about Kwikset levers?
Niso: "Kwikset levers are known for their ease of use and design. They are available in many colors, so you should have no problem matching the type of doorknob you will need to your home's exterior.
I recommend Kwikset because they make great products at a good price point."
More Kwikset Products.
These are highlight products. There are many others, such as latches, keys, strikes, pins, padlocks, etc. These products serve the same purpose but were designed for different doors, homes, and requirements.

Clients Testimonials
A broken Kwikset deadbolt repair – Lucy F. – Denver, CO
"I was pretty satisfied with the quick fix. The locksmith arrived within half an hour of my call, and he had a new lock ready in no time. I would use this service again."
Kwikset Doorknob Repair – Jonathan D. – Denver, CO
"I'm pleased with the services – they were fast and efficient. I called because my doorknob broke, but the locksmith managed to fix it for a reasonable price so that I couldn't ask for anything more!"
Kwikset Door Knob Installation – Mike B. – Denver, CO
"I was having some trouble opening the door in the morning when going out for work. When I called Colorado EZ Locks Company, they came right away, even though my house was pretty far from their office."
Electronic lock services Denver – Ronda E. – Denver, CO
"One of my office employees called from home because she couldn't open the electric lock. I told her to call EZ Denver Locks Company instead of me, and it was the best idea ever. EZ pros got here fast and took care of the situation in no time."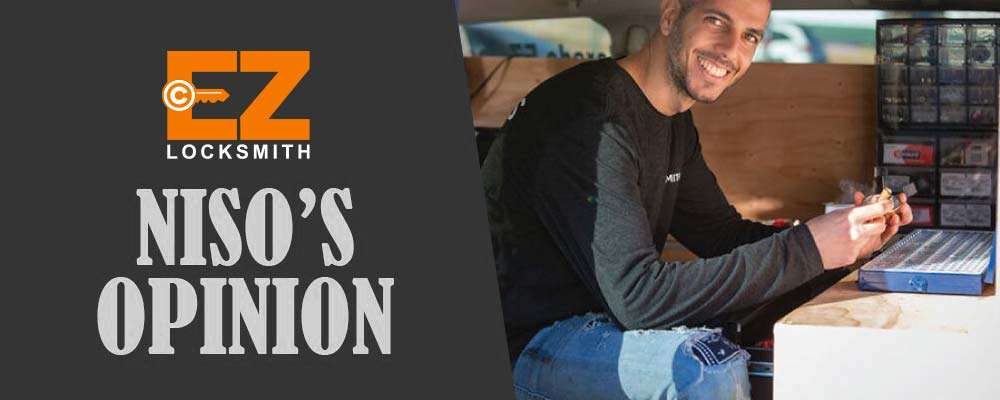 Colorado EZ Locksmith Kwikset Experience
"Kwikset locks and security products are a good way to protect your home or business from break-ins. The products pass an extensive series of heavy-duty and intense testing procedures. SmartKey Security is designed to protect against break-in techniques, and its patented design is pick-resistant and bump-proof.
There are many Denver business owners and homeowners that ask me to install Kwikset locks. Their prices are reasonable, and it is one of the most popular locks because they have a lifetime warranty on some of the high-end products."
Niso from Colorado EZ Locksmith.