Locksmith Services
We are EZ Locksmith, your locksmith pro near me in Denver, CO, and we offer Residential, Commercial & Automotive locksmith services. We will come to your location no matter where you are in the Denver Metro area to help with your lock & key problems.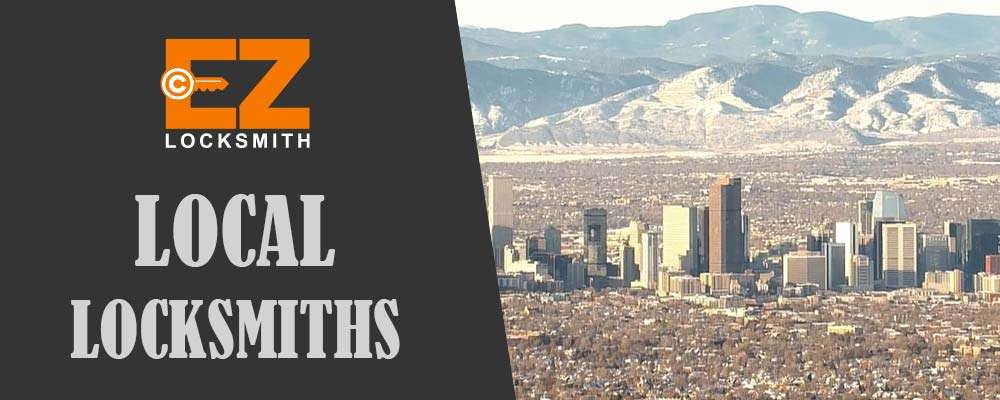 Why choose EZ services?
EZ Locksmith is a group of professional locksmiths that has been serving the Denver Metro area for many years. We provide 24 Hour Emergency locksmith Denver service, and our technicians are always courteous, respectful, polite, and ready to help you in your time of need. If you have a lock & key problem, we will be glad to assist you, no matter how big or small.
EZ technicians are required to go through a Background Check.
If you want to make sure you are getting a great service & a great job, you need a locksmith that performs a background check for all his team before employment.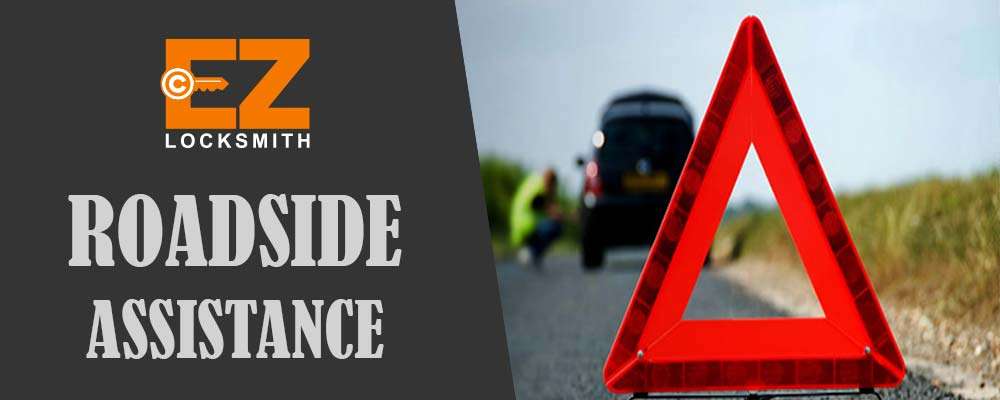 Roadside assistance near me
Our roadside services include broken keys repair, key services, lost keys replacement, car lockouts, trunk lockouts, ignition repair, key cutting & programming, key extraction, new keys & lock repair.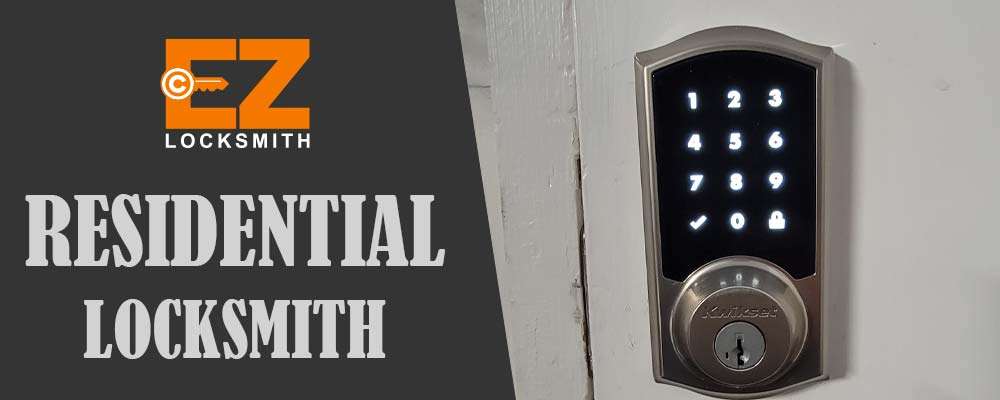 Residential Locksmith Near Me
Do you need to replace your door locks? We can help you with residential locksmith services in Denver. We offer you the highest quality locks & keys and the best prices around Denver, CO, so that we will be your first choice as a local locksmith near me.
Lockout Service
"Lockout service" is a locksmith service that opens vehicles when you have lost your keys or locked them inside.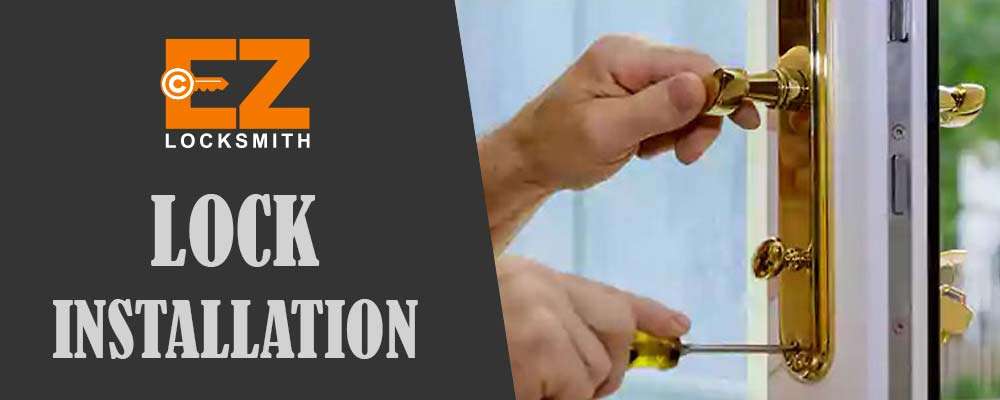 Lock installation service
Do you need a lock installation service? Our locksmith near me in Denver offers lock installation for your home, business & car. Schlage, Yale, Kwikset, or any other brand.
High-Security Locks
High-security locking systems are the best option for those looking to secure their property, whether a home or business. There's no point in installing locks if somebody is just going to break them open with a hammer, so you need to invest in a system that will keep your belongings in NYC protected.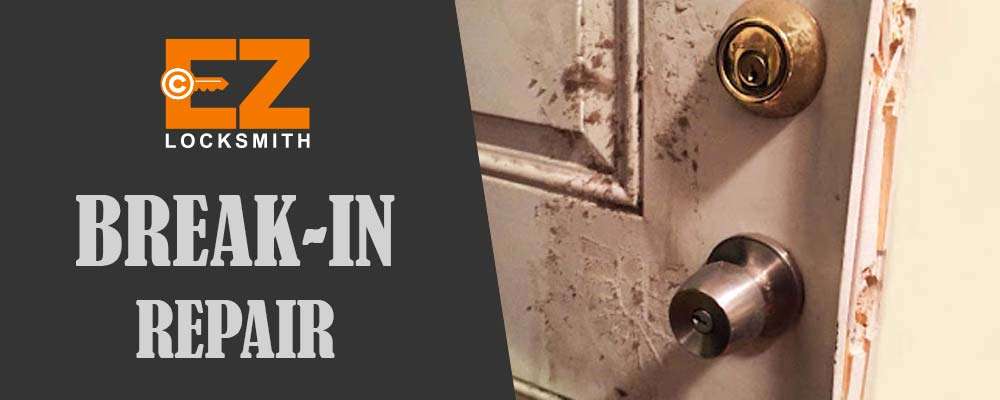 Break-in repair services
If your door is broken or your lock is played with, we are here for you. We can fix broken doors & smashed locks so that you will be able to feel safe in your place again.
Your garage door lock & key
Do you need a new or a spare key for your garage door? To fix the garage lock? We provide the best quality locks for your door & we make sure it's done in the fastest possible way. If you have a broken garage lock, do not hesitate and contact us immediately.
Smart Locks installation and service
If you want to be able to look at your door from your iPhone and open it with your smartwatch, you need a smart lock installation by EZ locksmith services.
House key duplication
Does your child is going to school and needs a copy of your house key? EZ provides quick and accurate keys near me so that you can give out as many copies as you need.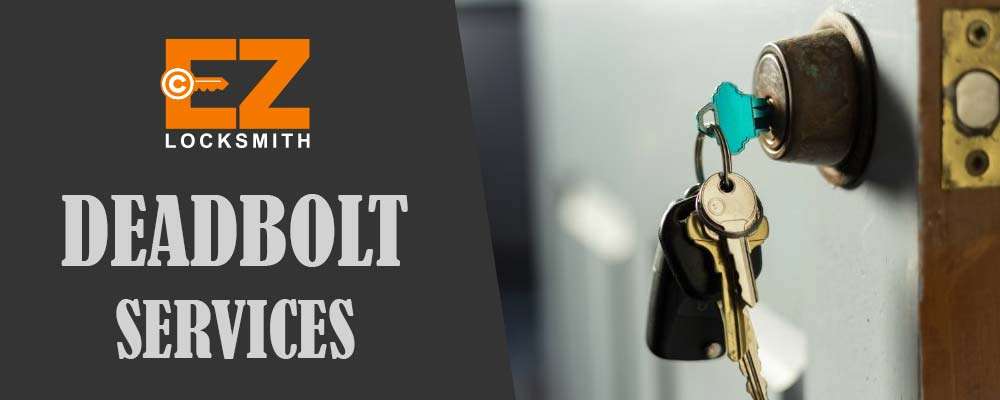 Re-key existing deadbolts
If someone you don't trust anymore has your house keys, it's time to re-key your doorknobs and deadbolts. We offer you a quick and affordable re-key service so that your house is secure again.
Replacing existing keys
To change the lock combination, we must open it and change the lock combination. This can be a daunting task for many people, but it's really not that hard when you have the right tools.
Mobile Locksmith
EZ operates mobile locksmith Denver labs that ensure the highest quality workmanship that we provide to you. We are your locksmith in Denver, CO.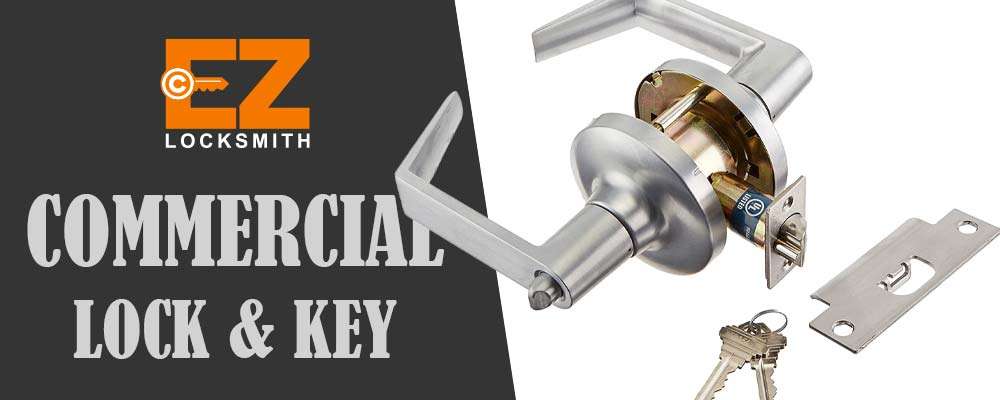 Commercial door lock services near me
Do you need to install a brand new door system in your business? We can help you with that. We offer great prices & products, and we will be happy to provide you with the help you need when selecting a lock for your company. All of your locksmith's needs in one EZ phone call.
Master Key Systems for your business
Master-key systems are security systems that give you access to all of your company doors & rooms, no matter what kind of door they have – with one copy of the master key.
You can also avoid the access of employees to certain areas by giving them certain keys, as needed.
High-security keys for business
High security keys, especially in Denver, are the best way to keep your business protected. We can supply you with high security keys for your office or install a master key system for your company. Just contact EZ, and we'll be happy to help you!
Panic Bar – Emergency Exit Devices
Panic bars are devices fitted to exit doors that give people a way of getting out of the building (facility) quickly in case of fire or other emergencies.
EZ Denver Locksmith teams respond quickly. EZ Locksmith is a fully mobile locksmith service in Denver.
Your Business Front Door
Your business front door is the first thing that people see when they approach your place. If you want to increase its aesthetic value and make sure it's safe, you need a lock installation service in Denver from EZ Locksmith.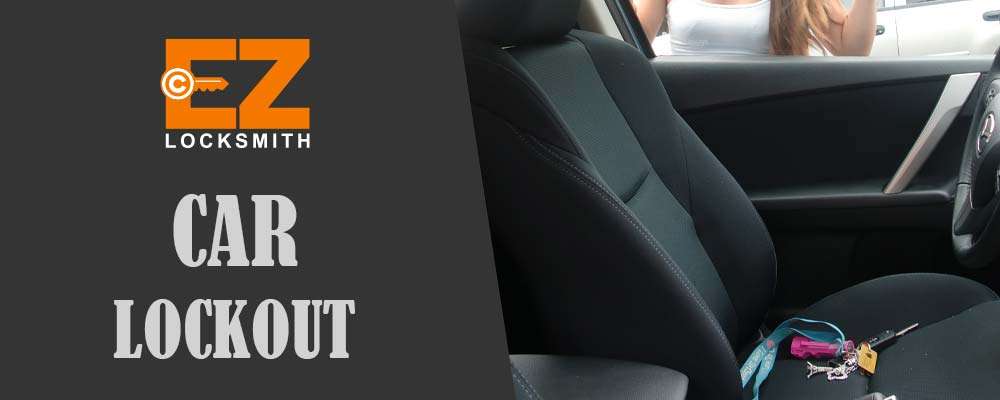 Automotive locksmith service near me
Did you buy a new car? Call us now, and we will program your fob remote with the vehicle's make and model. We also offer you smart keys, transponder keys, keyless entry locks, ignition repair, vehicle ignitions, and more! Foreign Car Keys & Domestic Car Keys.
Your car locksmith Denver
Whether you need emergency lockouts or to fix your car's keyless entry systems – EZ Denver Locksmiths will give you an outstanding service in the surrounding areas of Denver.
Car Key Replacement
Key FOBs & Car Remotes. Those are the new car keys. EZ offers a car key replacement service in Denver, CO. We can program your key fob remote for you or replace the battery if it doesn't work.
Whenever you need locksmiths near me in Denver to program your car keys, our friendly and professional expert technicians are available for you if you need a new car key or to unlock your vehicle, and we can assist all day long, seven days A week!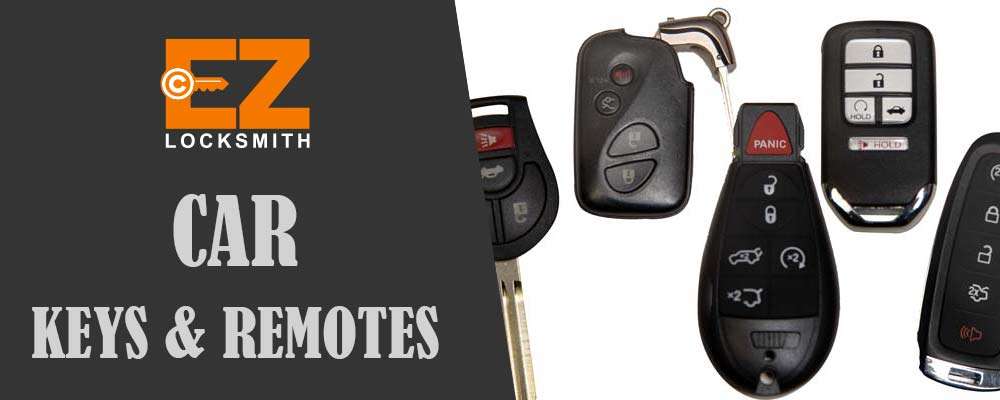 Automotive Keys
Lost keys? No problem. At EZ, we understand that car owners should get emergency services whenever they are stuck. At us, you'll get a reliable service for your ignition, remotes, car doors, and more. Get the best of Denver Colorado locksmiths.
If you are in need of any vehicle lock and key services for any make and model car or truck, visit our auto locksmith website today!
Automotive Locksmith – Repair locks & Keys
If you need to repair locks, EZ Denver Locksmith has the perfect solution for you. We are a local locksmith company specializing in repairing locks and duplicating keys, vehicle ignition, transponder key programming, and more. We repair locks and duplicate keys on the spot! Did you forget your keys inside your car? Call EZ now, and we will lock you out ASAP.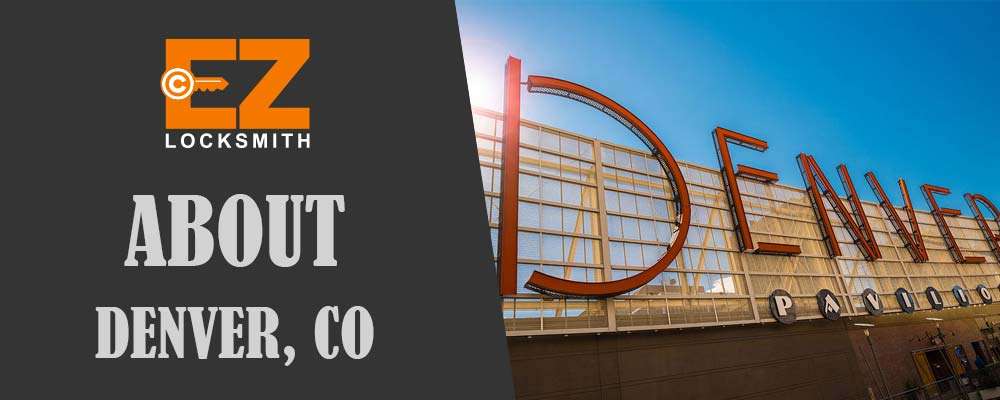 About Denver, CO
Denver city is the capital and the most populous city in Colorado, with over 700,000 people. Denver metro is located in the heart of the Rocky Mountains, in the Front Range Urban Corridor.
The Denver area is commonly known as the Mile High City. Its official altitude is exactly one mile above sea level, high altitude effect, making it one of the highest major cities in the United States.
Denver is sometimes referred to as The Gateway to the Rockies, and it refers to its location at the foot of the incredible Rocky Mountains.
Denver's Neighborhoods:
There are very nice neighborhoods in Denver with quiet streets, beautiful trees, and parks. It has a very nice climate since it is in the foothills of the Rocky Mountains.
Denver is a big city with a very livable environment, and it offers several recreational activities for its residents.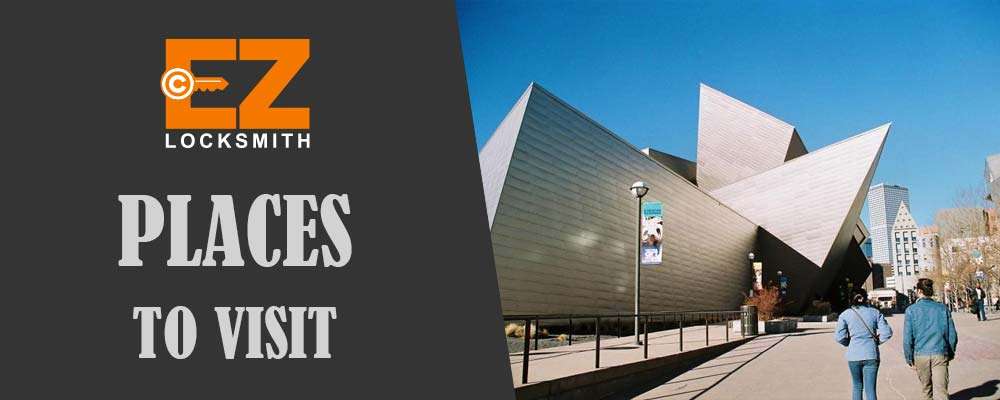 Places to visit in Denver, CO
Denver is a great and big city with so much to offer. It's the perfect place for those who are looking for an urban environment that still has plenty of livable areas to enjoy and explore!
To find out more about what Denver, CO offers in terms of neighborhoods or locksmith services, give us a call. We're happy to help you discover all there is about this beautiful state capital and everything it has in store for residents like you!
If you want to have fun in Denver, then go to:
Coors Field

Denver Art Museum

Red Rocks Amphitheater

Civic Center Park

Union Station

Saint Catherine's Café
Client Testimonials
I lost my car keys – Lakewood, CO – Rebecca C.
"EZ saved me! My 2015 Chrysler car key broke off in the ignition and would not come out, I called them, and they came to my rescue right away.
They were super nice on the phone when I explained the situation and even gave me a discount for an emergency service call. Call this Locksmith Company.
Ignition repair service – Denver, CO – John S.
"I needed a locksmith company near me when my car stopped starting due to a low battery, and I called them in the morning. They came promptly and got me back on the road without any trouble! Great ignition repair service!"
Replaced keys lost – Commerce City, CO – Jerry M.
"I lost my car keys in a parking lot and was locked out! Great job by EZ. They opened my car in no time and were really professional. My new key worked great, and the prices were affordable!"
Transponder key programming – Aurora, CO – Ben S.
"I needed a trusted locksmith near me when my car wouldn't start, and I ended up with a lockout situation. It was late at night, so I called EZ, and they were the first to answer.
They came right away, programmed my transponder key in minutes, and had me on my way! Thanks again!
Door locks replacement – Englewood, CO – Stan T.
"Our home doors were not opening with the keys anymore, so we called EZ to fix them, and they fixed my door in no time! They were affordable, fast, and very professional!" Englewood Lock & Key Repairs.
Locksmith in Denver, Colorado
When you are looking for a local, professional locksmith in Denver, CO, look no further than EZ. EZ Locksmith has been proudly serving the local community for over 15 years.
Our Denver locksmith services are fully licensed and insured. From transponder keys to old locks, EZ is your only Denver Locksmith choice, plus we are available 24 hours a day to your convenience and seven days a week. Call today! Say together – Locksmith Denver Colorado – EZ Denver Locksmith.