Finding a professional locksmith company that offers expertise is one of the difficult tasks, particularly when you are locked out or have lost your keys. Another crucial consideration lingering in your thoughts is finding quality service within budget.
Nobody anticipates a locksmith's needs, but when they happen, they mostly exceed your budget. To ease down the process of hiring a mobile locksmith in Denver on a budget, we have shortlisted 10 pro tips. These smart tips will help you find a professional locksmith in Denver within your budget. Let's begin!
Research For Reliable Locksmiths in Advanced
When searching for a locksmith in Denver, conducting a proactive search for locksmith services well in advance is valuable. It will allow you to explore a range of budget-friendly solutions. You can compare various locksmith providers, their services, and pricing structures. Keep the most cost-effective locksmith company in your emergency contact list.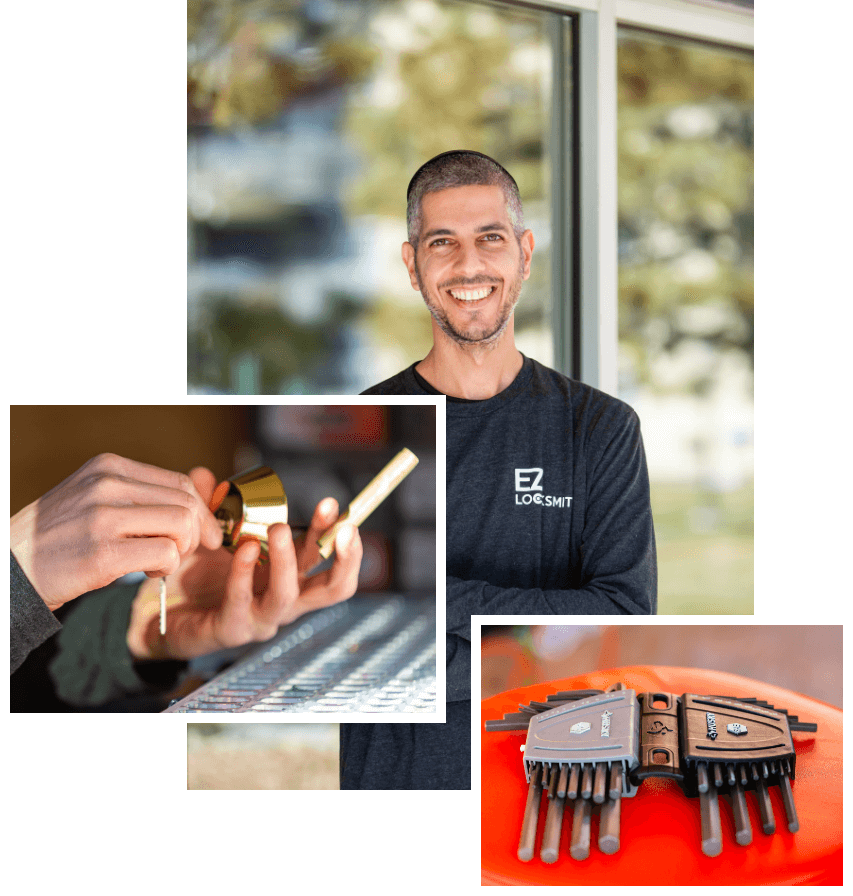 Ask For Recommendations
If you're looking for a budget-friendly mobile locksmith in Denver, it's a smart approach to ask for recommendations. Seeking advice from friends, family, colleagues, or online communities can provide valuable insights into cost-effective options. Through the experiences of others, you'll likely uncover multiple budget-friendly choices.
Get Multiple Quotes
Always gather multiple quotes before making a final decision. Obtaining quotes from various locksmiths in Denver allows you to compare prices and services.
You can make an informed decision that aligns with your budget. By getting multiple quotes, you can select a locksmith service that doesn't only fit your budget but also fulfill your requirements.
Prefer Local Locksmiths
One of the wise decisions for hiring a budget-friendly locksmith in Denver is to opt for local businesses. Local locksmiths not only support the community but also lead to more cost-effective options.
They have a better understanding of the local market, its dynamics and offer competitive pricing. Another advantage is their quick response times. They have the potential to reach your location promptly, ensuring you don't get late for your business meeting or a flight.
Check Certifications & Warranties
To have the best locksmith in Denver within your budget, it's crucial to prioritize certifications and warranties. Certification and warranties ensure that the locksmith company is answerable for their service. Balancing affordability with certified expertise also ensures you're making a sound investment while staying within your budget constraints.
Beware of Lowball Offers & Hidden Charges
Always be alert about lowball offers and hidden charges. An impressive or catchy offer that sounds unrealistic is not always a good sign. Such offers also indicate substandard service or corners being cut, potentially leading to more expenses in the long run.
Additionally, such offers are only meant to trap customers. Once you are into it, they start charging extra, which is not part of the initial deal. They exploit your situation, and you end up paying more than the actual market value.
Buy Fob Key & Only Ask For Reprogramming
If you have a car, it's noteworthy to keep a spare fob key with you. Such a practice will save you money when hiring a mobile locksmith company in Denver. If the fob key malfunctions, you only have to pay for reprogramming instead of buying a new key fob for your car.
Request Rekey Instead of Lock Repair
To hire a locksmith on a budget in Denver, consider opting for rekey service instead of lock repair. Rekeying offers a cost-effective alternative that can provide the same level of security. This option is secure and cost-saving if your locks are in good condition.
Rekey is as effective as lock repair because it changes the internal system of your lock, making old keys completely ineffective. A budget-friendly choice to hire a locksmith in Denver.
Wait For Non-Peak Hours
Consider scheduling your locksmith services during non-peak hours. Waiting for off-peak often leads to reduced rates or special discounts. By taking advantage of these time slots, you can save on costs without compromising the quality.
Additionally, non-peak hours also offer quick response time. So, if you are looking for cost-effective locksmith solutions, wait for off-peak hours unless you don't have any urgency that demands an instant response.
Get a Written Contract
A formal, written agreement provides clear documentation of the terms and costs involved. Such contracts safeguard unexpected charges that could impact your budget. A written contract makes you understand what you're paying for and how it aligns with your budgetary constraints.
Trust EZ Locksmith To Deliver Quality Service Within Your Budget
Get the perfect solution for your locksmith needs with our budget-friendly and cost-effective mobile locksmith services in Denver. EZ Locksmith provides the best assistance without breaking the bank.
May it be a lockout situation, rekeying, or lock repair, we've got you covered. We understand the value of your time and money and offer reliable services that fit your budget. Don't compromise on quality or security. Choose our mobile locksmith in Denver to experience professional expertise and affordability all in one package.